How to write a Moot Court memorial in five steps.
Introduction
Memorial making seems to be a hectic task but it's like making any other law school assignment. If you have participated in any moot and are getting afraid of making a memo, don't worry we have a solution for you. After reading this article, you will be able to make your memo easily.
First Step of Moot Court Memorial Making (Reading)
First of all, you should be thorough with your moot proposition. At least, you should read it seven to nine times. Then only you will be able to frame issues. Once you have framed your issues, it means the crucial part is done.
We will also recommend that you should always have an issue of maintainability especially from the petitioner's side, despite the fact that it is mandatory or not. One should be very sure about the maintainability because it's mainly the first impression we leave on judges. People often don't take it seriously and mess up all the things in the beginning only.
Also, it is preferable that you have the same issues from both sides because it will help a lot in oral submission rounds. Though this rule may differ as per the requirements of the moot proposition.
The Second Step (Thorough Research)
Now is the time for some research. On the basis of your issues, start researching every aspect of it. If you have access to libraries and paid websites that would be great. But if you don't have one, no need to get disappointed because Indian Kanoon will be a boon for you.
Tips for research:
1. Start with main provisions related to your moot, for example, if it is based on criminal law like IPC then get thorough with the relevant sections of your moot. You can use your textbook for IPC, articles on the web, YouTube videos etc.
2. From there only you will get so many leads for further research. Now you will be able to analyze in which direction you have to move.
3. Never look for a needle in a haystack. Always have an idea of what exactly you want and then search for it.
The Third Step (Rough draft)
Once you are done with your research, now you have to make a rough draft on paper. In advanced arguments, for every issue make your three or five headings that will be your main arguments on that issue. These headings only will help you in writing a summary of arguments and arguments advanced.
Now for every heading divide your argument into two to three points. Till this point, there will be clarity in your mind of how you are dealing with all issues.
This rough draft is very important because it will help you throughout your moot.
Fourth Step (Drafting)
Now you have to start actual Moot Court Memorial writing. Start with summarizing your facts and giving a statement of the jurisdiction (this can be done simultaneously while researching to save time). Summary of arguments can be written based on your headings in a rough draft.
For advanced arguments, by this point you know what to write, so with the help of headings, you can draft them easily. The points you have made under your headings, write them by using terms like firstly, secondly, lastly, etc because it will show clarity of your mind. Never forget to use formal phrases like 'it is humbly submitted', 'it is submitted respectfully' etc.
Tips:
1. Always give citations simultaneously and never leave it as the last thing to do. Because in the end, it will be very difficult to find the same sources.
2. Also, keep mentioning your sources in the Index of Authorities side by side only.
3. Needless to say that comply with all the requirements of rules mentioned in the moot brochure-like page limits, font size, line spacing, citation method, etc.
The prayer should be very specific. People tend to make the mistake that they always putting their issues in prayer form but we need to avoid it.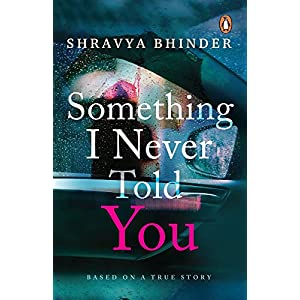 Something I Never Told You
Fifth Step of Moot Court Memorial (Consultation)
Once you are done with writing, now reading and re-reading should be done very keenly. Whatever you find uneasy or vague, remove it. This reading part will automatically make your memo readable because you will come across many kinds of small and silly mistakes. Now go for a grammar check, there are many websites available that will do this for you. If possible, get it read by your friends, seniors, professors, etc.
Tips:
1. Never write such things, about which you are not sure or you have no source to prove.
2. Never write objectionable things to judges.
3. Keep your language formal and easy to a great extent. Also, remember that it's a memorial and not an English essay writing competition where you have to showcase your vocabulary.
After these five steps, your memo will be ready to submit.
We hope that this article will help you in preparing for your moot memorial. Let us know how much you like it by writing it down in the comment section.
Also Read: Best book for Evidence Act for judiciary
WHY FOR JUDICIARY: A very informative book for the judiciary which contains objective as well as subjective questions and also helps to understand the concepts, best paper quality, visible fonts, 2020 addition.
To see and buy this book on Amazon online at a low price and also the latest edition Click here
One book that every Law Student should read: Nani Palkhivala: The Courtroom Genius: Click here to buy